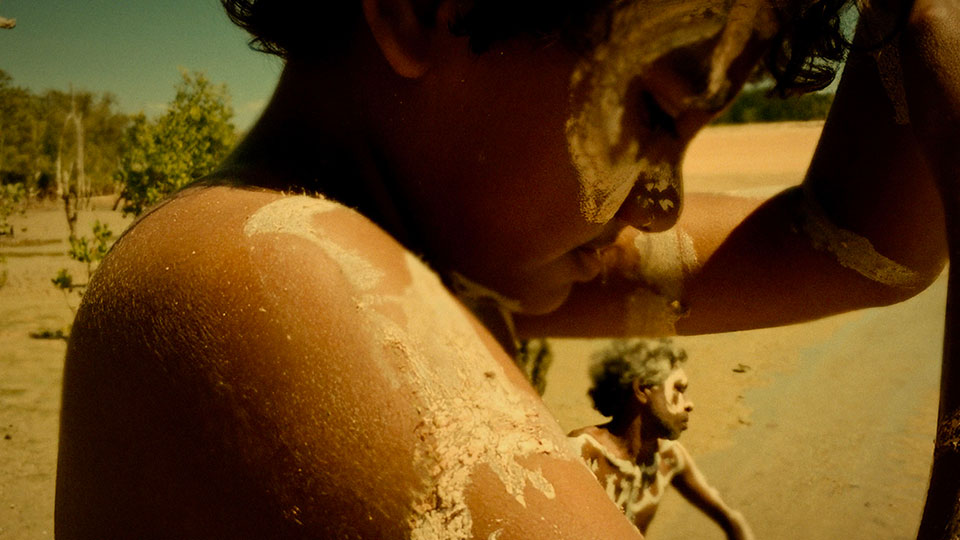 © Karrabing Film Collective, The Mermaids, or Aiden in Wonderland (2018). Image tirée de la vidéo.
11 September 2020

-

31 October 2020
/ Montréal (Québec)
The Mermaids, or Aiden in Wonderland
Exposition du 11 septembre au 31 octobre à Dazibao
Karrabing Film Collective

Karrabing Film Collective est un groupe de généralement trente artistes, pour la plupart établis dans la communauté de Belyuen, dans le Territoire du Nord de l'Australie, qui aborde la réalisation de films comme un moyen d'auto-organisation et de résistance à la soumission de l'oppression coloniale. Leur film, The Mermaids, or Aiden in Wonderland (2018), plonge le spectateur dans une exploration surréaliste, quasi psychédélique, du capitalisme extractif et de ses impacts toxiques sur la vie humaine et non humaine. Combinant le documentaire et le fantastique, le film se déroule dans un futur pas si lointain où la terre et la mer sont complètement empoisonnées par des déchets industriels. Dans ce contexte, les Blancs ne peuvent plus survivre longtemps à l'extérieur. Aiden, un jeune autochtone enlevé alors qu'il était bébé pour être soumis à une expérience médicale est relâché dans le monde. Avec son père et son frère, il est confronté aux rêves et à la mémoire de son peuple et de leur terre, ainsi qu'à de sombres futurs spéculatifs.