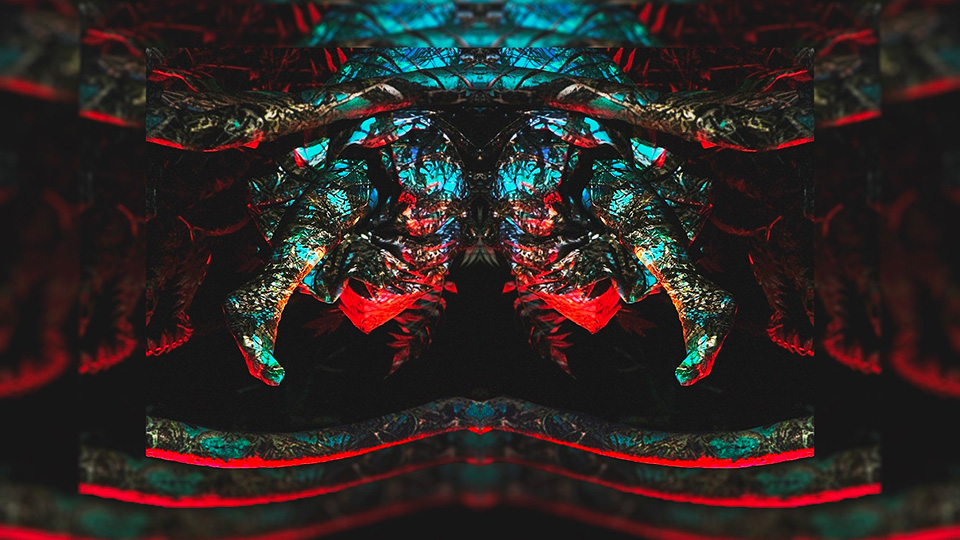 Laura Acosta et Santiago Tavera, The Novels of Elsgüer (Episode 4) Camouflaged Screams, 2020, installation multimédia et performance, dimensions variables.
17 April

-

12 June
/ Montréal (Québec)
The Novels of Elsgüer (Episode 4): Camouflaged Screams
Exposition du 17 avril au 12 juin à Optica
Laura Acosta et Santiago Tavera
Camouflaged Screams – Immersive and Scenographic Constructions of Wilding
Dans Wild Things: The Disorder of Desire (2020), Jack Halberstam postule que la notion de sauvagerie [wildness] est un indice « d'exclusion, un lieu d'exil […] à la fois une force de la nature chaotique, l'extérieur de la catégorisation, des formes débridées d'incorporation, le refus d'obéir à la réglementation sociale, la perte de contrôle, l'im-prévisible [1] ».
Dans la foulée de la notion de wildness (sauvagerie) élaborée par Halberstam en tant que terme critique, et de wilding (ensauvagement) en tant que performatif, Camouflaged Screams – la dernière installation immersive de Laura Acosta et Santiago Tavera, faisant partie d'un récit récurrent dans leurs œuvres collaboratives, lequel est profondément marqué par leurs expériences personnelles en tant qu'immigrants canado-colombiens – nous invite à nous engager dans l'esthétique du camouflage et à nous pencher de manière critique sur les processus par lesquels l'être humain s'adapte à son environnement évolutif et à une survie totalement empêtrée dans l'époque de l'Anthropocène, dans les événements planétaires et les désastres écologiques en cours.
Auteure : Shauna Janssen
Traductrice : Colette Tougas
Concept et design : Laura Acosta & Santiago Tavera
Performeurs : Aizysse Baga, Samantha Blake, Alicia Kazobinka
Directeur technique et programmeur des capteurs : Milton Riaño
Directeur de la photographie : Cedric Laurenty
Producteur sonore et compositeur : AM DeVito
Production et assistants d'atelier : Abraham Mercado, Francisco Gonzales-Rosas, Jamie Ross, Sunna Jóhannsdóttir, Amelie Charbonneau.
Santiago Tavera et Laura Acosta (nés en 1988, à Bogota) sont des artistes canado-colombiens établis à Montréal. Dans leur pratique de collaboration, ils se sont forgés une intersection entre l'investigation par Tavera des technologies virtuelles et des environnements immersifs en lien avec le corps, et l'exploration par Acosta de la performance en relation avec des textiles portables.
Shauna Janssen est commissaire interdisciplinaire pour des projets en art urbain réactifs au lieu, collaboratifs, multimédias et activistes.
Discussion publique entre Laura Acosta, Santiago Tavera et Shauna Janssen
Diffusion Web en direct
Vendredi 23 avril 18:00