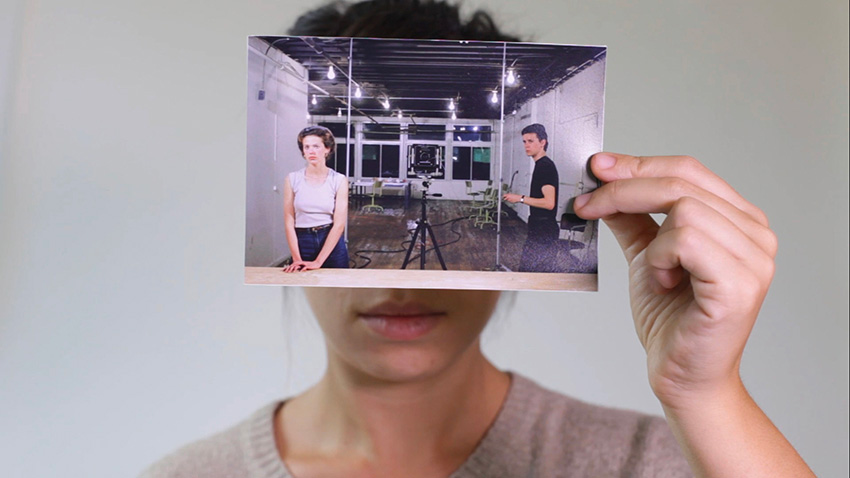 Sanaz Sohrabi, Auxiliary Mirrors (image de la vidéo), vidéo, 12:07 minutes, 2016
25 January

-

22 February
/ Montréal (Québec)
Show of Hands
Vernissage le samedi 25 janvier à 15h à Arprim
Glenda León, Micah Lexier & Sanaz Sohrabi

Manipulation, Appropriation and Mobility of the Printed Image
Alors que les images empruntent à grande vitesse les canaux numériques, l'imprimé demeure néanmoins la voie privilégiée d'une myriade d'objets faisant partie de notre quotidien. Qu'il s'agisse d'emballages cartonnés arborant symboles et pictogrammes, de photographies reproduites dans des livres ou des journaux ou même des billets de banque, l'image imprimée régule de nombreux systèmes économiques, culturels et politiques. Show of Hands s'intéresse à son mouvement circulatoire et à son potentiel symbolique dans l'écriture de trames narratives historiques et sociales. À travers l'appropriation, les œuvres de Glenda León, Micah Lexier et Sanaz Sohrabi mettent en lumière les processus de construction des images et leur agentivité lorsqu'elles sont manipulées dans leur matérialité et leur contenu.