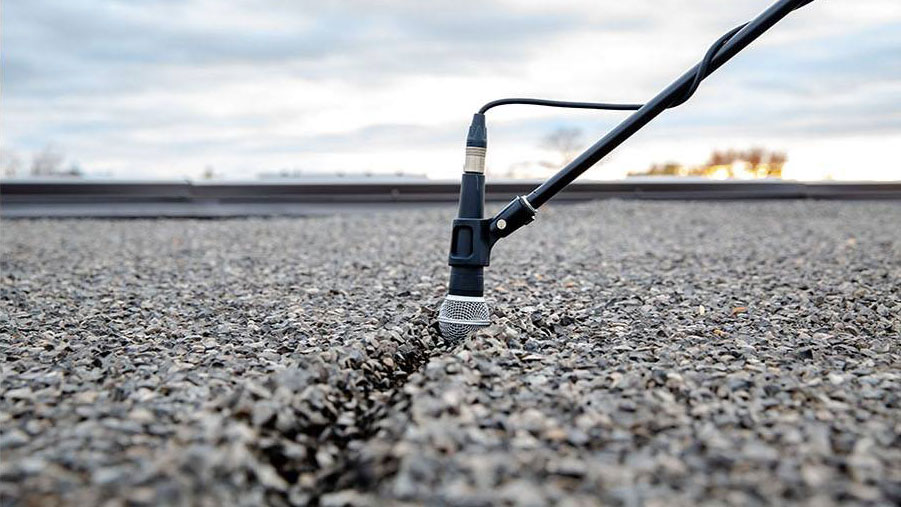 Adam Basanta, A Large Inscription / A Great Noise, 2018.Installations sonores cinétiques. Médium mixte.| Kinetic sound installations. Mixed media.Avec l'aimable permission de l'artiste | Courtesy of the artistCrédit | Credit: Emily Gan.
13 April 2019

-

15 June 2019
/ Montréal (Québec)
Jo-Anne Balcaen et Adam Basanta
Vernissage le samedi 13 avril à 15h à Optica
Jo-Anne Balcaen
Dynamique interne/ Internal Dynamics
Dynamique interne, une installation de photographies avec trame sonore de Jo-Anne Balcaen, est la plus récente itération d'œuvres qui plongent dans l'expérience psychique d'artistes pratiquant ce que Bourdieu a appelé une économie inversée, c'est-à-dire des artistes qui ne travaillent pas pour gagner leur vie, mais qui gagnent leur vie pour pouvoir faire de l'art. Le point de vue candide sur le monde de l'art de Balcaen, conditionnée par des années d'expérience en tant qu'ancienne coordinatrice d'expositions, est le résultat de la position ambiguë de l'artiste elle-même dans ce champ à la fois comme insider et comme outsider, et de l'effet que cette condition a exercé sur sa psyché dans sa quête d'accomplissement personnel.
Texte d'Anne Bertrand
http://www.optica.ca/programmation/index.php#958
Adam Basanta
A Large Inscription / A Great Noise
Le philosophe Edmund Husserl a parlé de deux modalités fondamentales de la temporalité, le temps fixe et celui qui coule, et s'est tourné vers la mélodie pour illustrer le lien qui les unit. À ses yeux, l'expérience d'un temps unifié impliquait le fait de garder en mémoire ce qui avait immédiatement précédé – ce qui venait d'arriver – de manière à anticiper ce qui ne s'était pas encore produit. C'est ainsi que les œuvres récentes d'Adam Basanta nous invitent à méditer sur une impasse dans notre conscience du temps.
Qu'arrive-t-il à la succession du temps, et à la conscience que nous avons de l'avoir vécue, une fois que nous nous sommes complètement habitués au temps universel coordonné ?
Texte de Neal Thomas
http://www.optica.ca/programmation/index.php#957
***25 mai_Conversation publique
Adam Basanta & Eli Kerr, 15h-16h30**